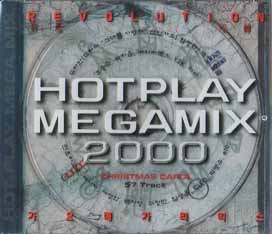 YeseulE* bought this to own Uhm Jung Hwa - Molla (Extended Mix) but it is shorter than the original ver! How stupid! keke. It's remixed though.

CD also contains various remixes. Featured artists are
Chae Jung Ahn, Uhm Jung Hwa, Sechskies, Fin.k.l., Yoo Seung Joon, Baby VOX, DIVA, Park Ji Yoon, Baek Ji Young, CLEO, Sung Jin Woo, Louis, Lim Sung Eun, Park Myung Soo, Sha La La....

Interesting fact is this CD includes two english versions of K-pop.
Track 17 of CD 1, "DJ BANG BROS - COME BACK TO ME" (CLON cover),
Track 19 of CD 1, "Yoo Jun - Passion" (Yoo Seung Joon cover).
Package looks pretty awesome! Rare! Out of print! Total 57 trax!