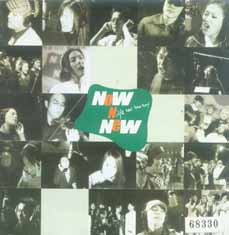 Special compilation feat. top singers in Korea
was made for donation when IMF disaster attacked Korea in 1999. Featuring artists are CLON, Fin.k.l., Jo Sung Mo, Kim Jong Su, Park Ji Yoon, Kim Gun Mo, POSITION, Uhm Jung Hwa, SNAP, Shin Hyo Burm, Sechskies, Kim Hyun Jung, Lee Seung Hwan, Kim Jung Min, Lim Chang Jung, Shin Seung Hoon, 1tym, HANSBAND, Kim Kyung Ho, Lee Sun Hee, Roo'Ra, Lee Jung Hyun, Sam Lee, Eugene Park, H.O.T., Lee Seung Chul...

Rare and out of print. MV is included.