DAYS OF BEING WILD
COLLECTION
아비정전 콜렉션
ORIGINAL HONG KONG LASERDISC
오리지날홍콩초판레이져디스크

this is original hong kong laserdisc!
unlike gold laserdisc of
'DAYS OF BEING WILD'
the rarest laserdisc of 'DAYS OF BEING WILD'
jacket is the same as hong kong original poster.
image of the back is some photos of this movie.
and special point is arranging trophies.
very classic jacket design!
RARE: OOO1/2
HONG KONG GOLD LASERDISC
홍콩금장판 레이져디스크

 

this is gold disc!
but very poor jacket design doesn't satisfy!
and in hong kong this laserdisc is abundant.
not much interesting item
JAPANESE FIRST LASERDISC
일본초판레이져디스크

this is the first laserdisc of
'DAYS OF BEING WILD'
so rare! jacket is the photo of leslie with carina.
very sensual. review + cast + story sheet is included.
JAPANESE SECOND LASERDISC
일본재판레이져디스크

second version with special supplement!
trailers of wkw's three movies
(DAYS OF BEING WILD,
CHUNGKING EXPRESS,
FALLEN ANGELS)
interview with wkw is also inserted!
very interesting item.
jacket design is so attractive!
original japanese poster!
all actors and actresses are
in front of tropical mood in philippines.
many photos in the back.
JAPANESE HANDBILL
일본판 찌라시

 

japanese movie handbill!!!!!!!!
JAPANESE PAMPHLET
일본팜플렛
published by PRENOMH
very detailed composition!
with script in japanese text
introducing BGM songs

contents : introduction, story
explanation, critique
interview, music, character
staff, scenario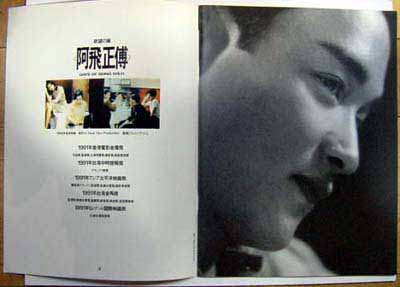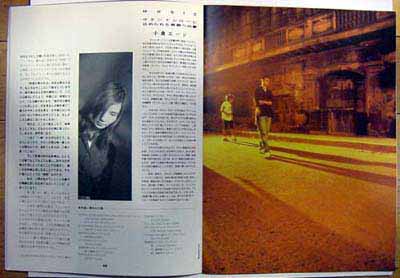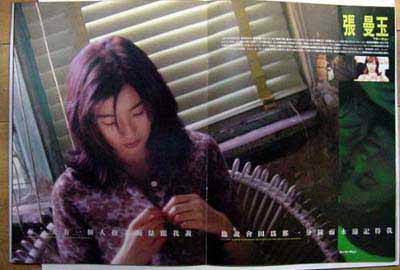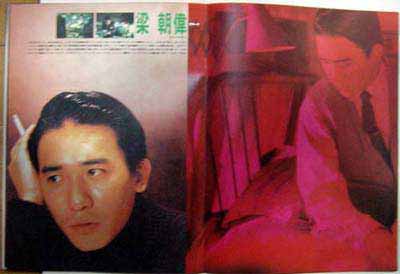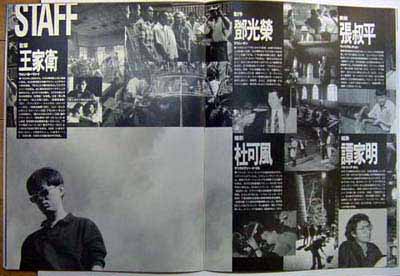 JAPANESE POSTCARD SET
일본엽서세트

this is beautiful postcard set