U're in Main Index -> Yeseule's LEE JUNG HYUN Planet ->
Yeseule's LEE JUNG HYUN 2nd Album Review
2nd Album 'Lee Jung Hyun กซ'
1st Double promo song : YOU (No.1)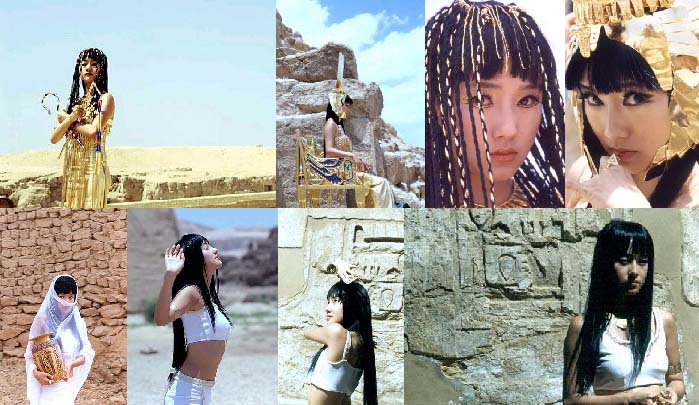 She spent a lot of money for her music videos from 2nd album. Location in Egypt & Russia. She made two videos. Nuh (= YOU) and Peace.
U can see Lee Jung Hyun as CLEOPATRA. Maybe the most expensive mv among Lee jung hyun mvs.
Directed by famous MV director Hong Jong Ho. U can see also ROBOT dancing here.
On TV stage, she sang in egyptian dress. This song's peak position is No.1.
There are two versions of this song. Original + Techno Version (Bonustrack of 2nd album).
No.1 on SBS Ingigayo during two weeks. One week on MBC Music Bank.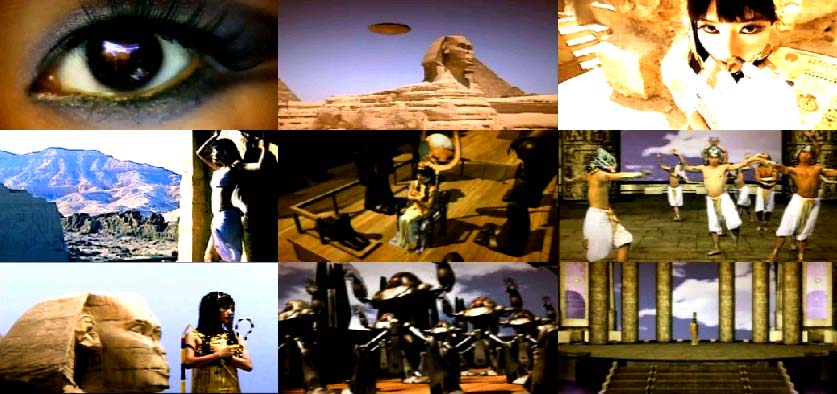 Micheo Music Video (Captured by Yeseule)
---
1st Double promo song : PEACE (top.10)


This song has warning message about war. She used to mention her favorite artist as Seo Tai Ji (Legendary K-pop singer).
and with this song, we can see lee jung hyun is under the influence of Seo Tai Ji.
She sang this song with Nuh when she had come back special stage. and later she sang again and made it top ten.
---
2nd promo song : Joolae (No.5)
Yeseule doesn't like this song. although lee jung hyun tried cute dance music. She is a barbie girl in the MV.
MV is pretty worth watching. On TV music program, she appeared as barbie girl. Dance was also dolly.
Lee jung hyun is well-known for collecting Barbie Girl. Title joolae means 'WILL GIVE YOU'.
Joolae Music Video (Captured by Yeseule)
---
3rd promo song : Eat well Live well (No.8)
This song is a hard rock, she used to do HEAD-BANGING while she was singing on TV.
No MV. since she already made three MVs in this album. and it cost much. Her voice is not suitable for hard rock sound.
But she tried many genres in this album. She showed many different styles.
This song features rock band. Dr Core911. Lyrics by Lee jung hyun. Yeseule has this live performance mpg file. <---MEGARARE.