1st promo song : CRAZY (No.5)
This song is not that success on the chart as well as sale. But Lee jung hyun changed her music style a lot here in the 3rd album.
Just like the title, Song and performance is crazy. At the end, she hits the ground several times while she sings like this.
"Cuz You will come back to me!!!!!!!!" Story of music video goes like this. Lee jung hyun is a director of some orchesta.
She has a lover. he treats her nice, giving lovely necklace, but one day, she realizes this guy has a gay lover.
At the end, she committs suicide. jumping out of the window. Her 1st promo song from 3rd album shows also unchanged charisma.
This song was remade in china too. All of her hit songs were remade by chinese artists.
She is one of the most popular k-pop female singer in china. Her popularity in china is not less than BoA.

PS : Image of this song is magician. Chart peak position of MBC was No.5.
MBC Music Camp 118th (No.9 debut), 2001/11/24 119th (No.6), 120th (No.6),
121th (No.5), 122th (No.7), 123th (No.9th), 124th (No.11)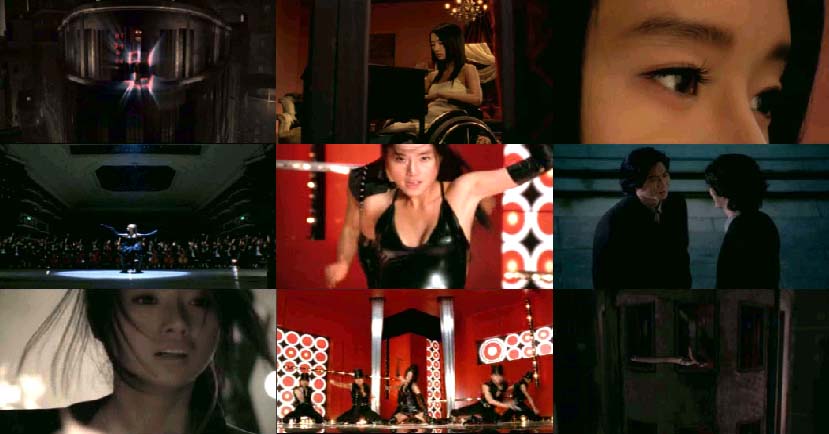 Micheo Music Video (Captured by Yeseule)
---
2nd promo song : BAN (Megahit in the Club)

This song is Yeseule's favorite Lee Jung Hyun song. Very groovy club dance music! All the clubs in korea used to play this song.
It was called 'Fever of BAN'. Also cute dance performance was popular in the club.
Many people danced Ban dance, Shaking their hands over their head.
Composed by Kim Jina. Lyric is like this. "Why can't u open your mind at all. Wish u were like me even by a half."
BAN means HALF. Also music video is very cute. They dance in the funny OLD-FASHIONED club.
This song is needed when u wanna feel better. Cute, funny and bright dance music! Higly recomended!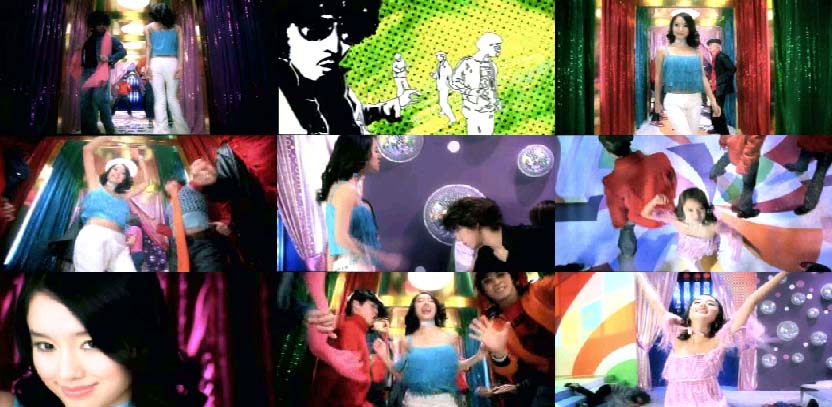 Ban Music Video (Captured by Yeseule)